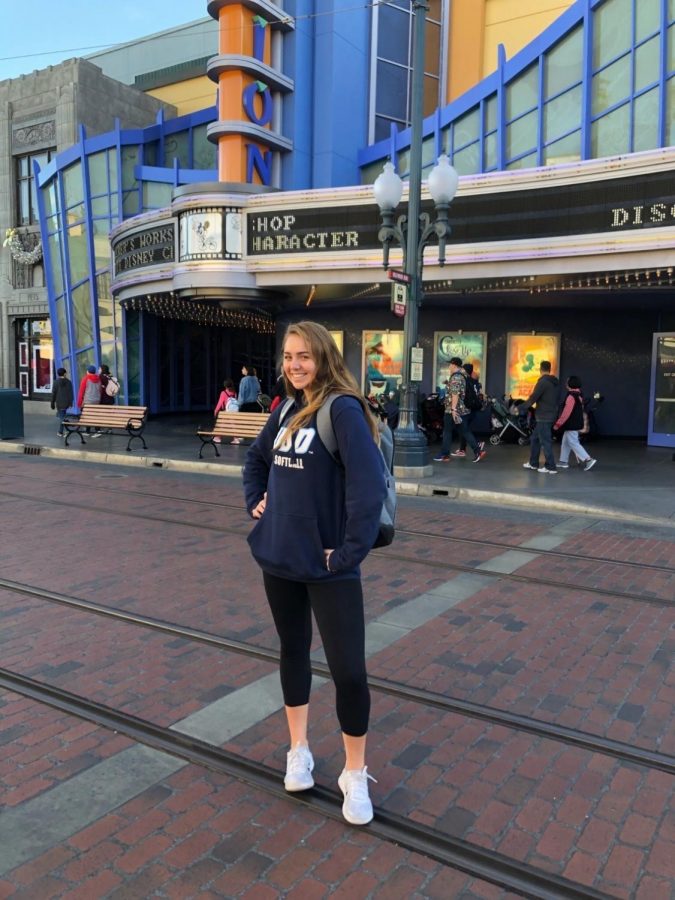 Madison Earnshaw, '18
NDB community reflects on the postponement of Aquacades 2020 during the coronavirus pandemic
The Catalyst interviewed Madison Earnshaw, alumna, NDB Class of 2018, about what would have been Aquacades.
TC: Friday would have been Aquacades, but it was canceled due to the coronavirus pandemic.  What do you have to say about that?
ME: I think it's really unfortunate. I mean, Aquacades was something that''s… special to Notre Dame… It kind of defines Notre Dame in some way or another. So, I think that, taking that away from students and seniors on their way out and freshmen on their way in who have never experienced something of the sort, it's sad. I am sad. Aquacades are always so fun and stressful, but like you just thrive in that kind of environment.
TC: If we come back to school before the end of the year, do you think Aquacades should be rescheduled or should it be canceled? If it's rescheduled during the summer, would you be willing to come celebrate it then?
ME: I don't know. I think doing it in the summer would be extremely challenging because… doing it in the spring is hard enough with a lot of different things going on. And… you just think there's so many different parts… So, I think doing it this summer… bring[s] a different atmosphere to it, which I don't know if it necessarily needs to change.
TC: People usually look at pictures or videos of last year's Aquacades to learn what it's about.  One year from now, what do you want people to know about Aquacades?
ME: Maybe the effect that [it] had on Notre Dame because… it's such a tradition… in the Notre Dame community. It defines essentially what like, [what] we love about Notre Dame, so I think just knowing that it didn't happen or it was delayed, whatever the outcome is, just knowing the impact that it had on students.