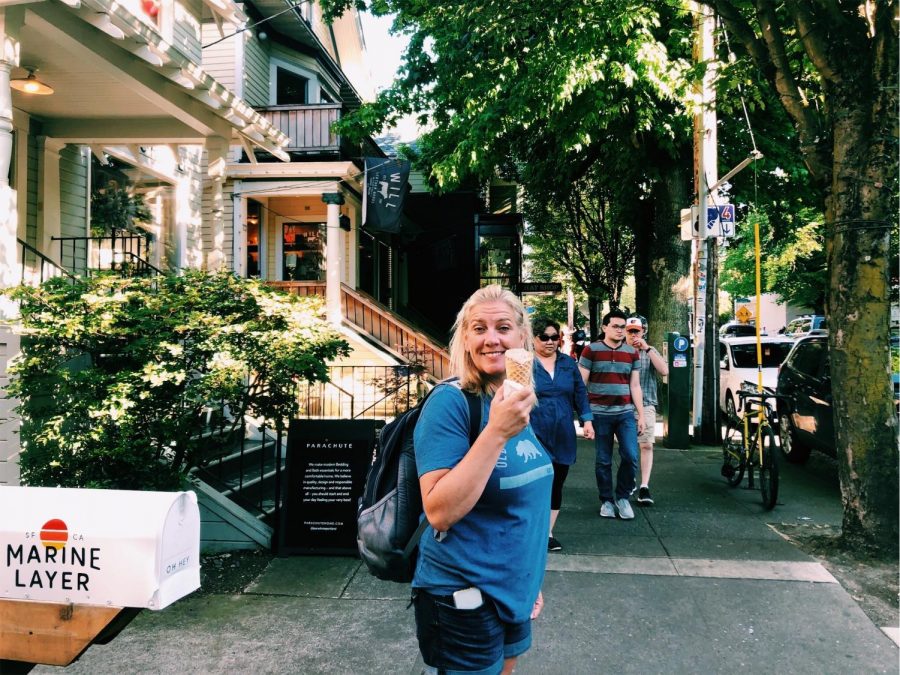 Roxanne Earnshaw, Parent
NDB community reflects on the postponement of Aquacades 2020 during the coronavirus pandemic
The Catalyst interviewed Roxanne Earnshaw, parent of Madi, alumna, NDB Class of 2018, Caiti, senior, and Abby, freshman, about what would have been Aquacades.
TC: Friday would have been Aquacades, but it was canceled due to the coronavirus pandemic.  What do you have to say about that?
RE: I feel sad because this was going to be your very last one and this was going to be Abbey's first one. So, the combination of the two together. You guys missing it… makes me sad.
TC: If we come back to school before the end of the year, do you think Aquacades should be rescheduled or should it be canceled? If it's rescheduled during the summer, would you be willing to come celebrate it then?
RE: I actually think it should be rescheduled because I read somewhere recently that it's the first one that's not happening. Ever. And, I read why it came about. And, it would be a really… cool honor if it was rescheduled. They should make it a big huge production… Having a Hawaiian thing – That is fair because the girl who started it was from Hawaii, and… bring it back to like to honor that and… make it even more special.