The coronavirus and my so-called senior year
It's now mid-March. Six counties in the Bay Area have mandated shelter-in-place and strongly advised residents to only leave when necessary. As of now, NDB is closed until April 20th. California Governor, Gavin Newsom, issued a statement saying that "I don't think schools are going to be open again", in regards to the rest of the school year. More and more cases of COVID-19, dubbed Coronavirus, are blossoming internationally. NDB classes are now online, and the only way I can see my friends is through our group facetime and Zoom calls. I am eighteen years old, a senior in high school, and instead of enjoying the last few weeks of high school, I am quarantined inside my room. 
From my first day of Kindergarten, I was excited to finally get to my senior year, which felt so far away at the time. I could never tell six-year-old me how my senior year is unveiling. I am holed up in my room, switching between various platforms of social media, and trying to incorporate as many art projects and reading time as my brain can handle. I am lucky enough to be able to go out to Woodside to take care of my horse, but other than that and getting necessities from the pharmacy, I am on lock-down. I feel hopeless, like the world has given up around me
The pandemic has shaped every single aspect of my life into something out of a nightmare. NDB's Aquacades has been canceled, and if this virus refuses to be contained, I'm worried that my prom or my graduation will be too. I have been looking forward to my senior prom for as long as I can remember, and ever since my first freshman dance, I knew prom would be an event I would forever cherish.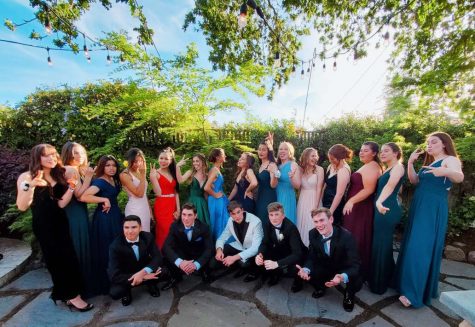 I am not a student who is highly involved at NDB. I have never run for student council or ASB, I am not a club president, and I don't play a sport on campus. However, special events are slipping out of my grasp and creating a pang of deep sadness. I remember complaining that my senior year would never end, from the stress of the college process and the early morning classes I never wanted to attend. Now, I am so utterly heartbroken I cannot see my friends who I have grown alongside and the teachers and staff who have supported me. As of now, my beautiful navy silk prom dress is hanging in my closet, and may never see the light of day. My last three AP exams are up in the air, meaning my months of hard work, practice, and newfound knowledge may have been for nothing. I may not be able to walk across the Moore, in front of my classmates, parents, and the lower classmen on the last day of school to conclude my time at NDB. 
This pandemic has quarantined my family, my friends, and everyone in the Bay Area. For now, I have to focus on finishing up my last semester as a high school student rather than spiraling into the unknown where this pandemic will take our society. However, I have so many events that I used to look forward to that may never come to fruition. I cannot visit the colleges I have been admitted to, meaning I may not be able to make the best choice for my college education. I don't even know if I will be able to attend college in the fall, depending on the severity of this virus. I feel like the falling action of my adolescence has been painfully marked by a worldwide pandemic and has affected my life like none other. 

About the Writer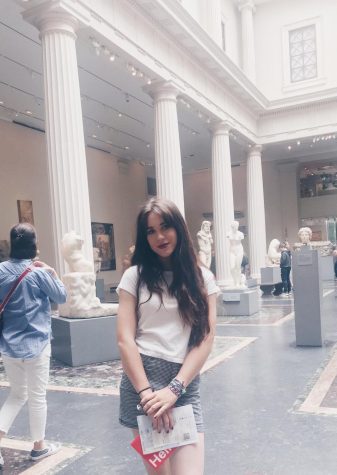 Caroline McCoy, Staff Writer
Caroline McCoy is a senior at Notre Dame High School, Belmont who is one of the staff writers of the NDB Catalyst. She has always had a passion for writing...