College app season is open
The process of completing and sending off college applications is one that many high school seniors find daunting as it has been known to be extremely time-consuming and stressful.  Many members of the Class of 2020 must endure the pain of standardized testing, writing personal statements, cramming as many APs as possible into their schedule, and even hiring tutors and counselors to assist their application process.
One of the most important members of the college application process, NDB College Counselor, Dina Cunha, began the school year with college meetings during collaboration, visits to each senior English class, and almost daily emails in regards on how to speak with her. She is a focal point in the midst of the confusing college applications. Her years of experience as a college counselor and with almost four years with NDB students, Cunha is definitely someone to look to for advice during application season.
The Catalyst spoke to three current seniors who are currently in the midst of completing their applications.
When asked about her application status, Isabelle Collins said that, "Yes, I started my college applications. In fact, I've already submitted one, and I'm just waiting on them because I submitted the application the day it came out".
Many struggle to decide on how many schools to apply to. To show this contrast between students at NDB, Lena Bacon states that the number of schools she wishes to apply to is "a little less than 20" while Leilani Gellner confirms that she only wishes to apply to 10.
This difference of opinions is also prevalent in regards to the environment at NDBe  Bacon speaks in favor of the school's efforts, saying that the environment "has been positive with Cunha coming into present" and that "[Cunha] has kind of released some of the stress that [the students] have had."
Collins related her experience at NDB to previous experiences at public school. "I think [the environment is] extremely positive because, at the public school I would have gone to, people are extremely hostile… They won't tell anyone their GPA, they won't tell anyone their grades."
Gellner shares a different opinion, stating that "I just think that [the school] is a little much with putting college on us," continuing on to say, "I really would appreciate it if they like backed off of it."
Meanwhile, the essay process has also been a struggle for these students. The Catalyst talked to Collins about her process, and she responded that "It's been really hard to reflect on my life and try to pull depth,  but I'm really good at writing things that are really positive."
As the first semester of senior year for the Class of 2020 is ramping up, many can relate to the testimonies of these three students. By understanding the stress and time consuming effort that comes naturally to the college application process, the entire NDB community can support and uplift these young women.

About the Writer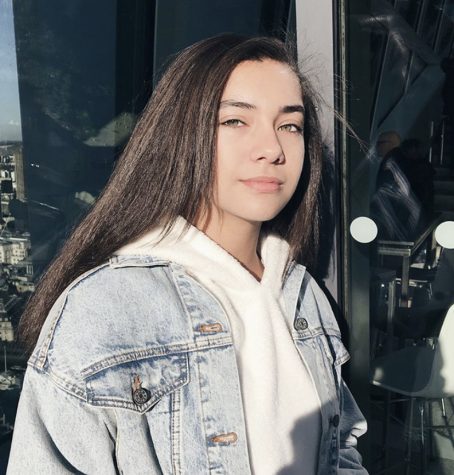 Claire Tierney, Staff Writer
Claire Tierney is currently a senior at Notre Dame High School and is one of the staff members of the NDB Catalyst. She has a passion for writing and always...