How to survive your first music festival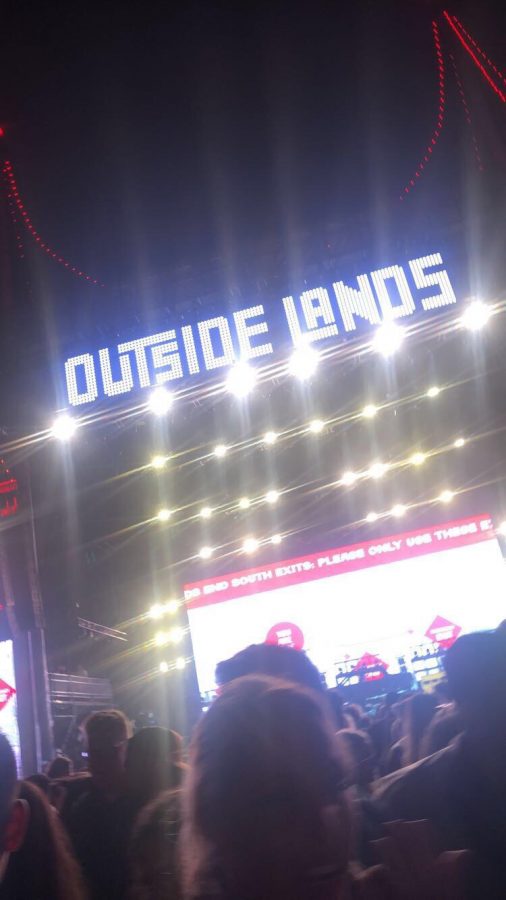 Zoe Spencer, Staff Writer
September 26, 2019
The Catalyst sat down with junior Emily Fletcher to talk about going to music festivals.  Fletcher is an avid festival-goer, having been to Coachella and Outside Lands (OSL) twice and Rolling Loud (RL) once.
TICKETS
Buying festival tickets right away is less expensive than waiting until the last second. If you are planning on going to one, start saving early. If it sells out, some people end up not going and put them on sale on their Instagram stories, or tickets can be found on websites, such as SeatGeek or Ticketmaster.
Fletcher bought her OSL ticket online right when they went on sale for around $375, which is the normal price. She says, "I bought my ticket, super-expensive."
OUTFITS AND ACCESSORIES
Outfits are a very important part of any festival because it is what everyone sees on social media.
But, it is always important to take the environment into account – For OSL, there is Karl the Fog. For Coachella, there is the desert. San Francisco will most likely require some sort of jacket, and the Indio Valley will need some sort of bandana to protect your face from the sand.
For her OSL outfit, Fletcher says, "I had no idea what to wear. And, I was shopping for like three weeks." She recommends Urban Outfitters and Princess Polly for the best festival attire.
Some essential accessories that she highly encourages first-timers to bring are fanny packs, a portable phone charger, water, snacks, and sunglasses.
MAKE-UP
Make-up is a pretty important part because it needs to have a flair that regular make-up does not have. You can add glitter, false eyelashes, or even a cool eyeshadow.
Fletcher says, "Glitter is very important." Glitter is a statement that will never go out of style.
GETTING READY
For OSL, Fletcher went to a friend's house around 9am to get ready with a group of friends from Aragon HS.
She says that, because there are so many people at any festival, it sometimes can get kind of hectic. She mentioned you should go with a big group of people. She says, "It's also super fun if you go with people who will protect you."
GETTING THERE AND BACK
For any festival, it all depends on who you want to see and when they are performing. It is never bad to get there right at the time the concert starts.
OSL starts at 12:00, so Emily took an Uber to Golden Gate Park and arrived at 2 pm. She says, "We decided to Uber all the way there.  It's very expensive. I would split the fair."
She says that taking an Uber there and back is the best way to go, and she does not recommend driving or taking the train for any festival.