New uniform pants make their debut
NDB has expanded its uniform policy for both regular and formal uniform days to include navy and khaki pants.
The new option can be purchased from any vendor. In the past, students could only buy pants from Mills Uniform Company, the school's current vendor.
This change is a result of discussions from the Gender Identity task force. According to an email to the community, it was done "out of respect for individual preferences."
Junior Brianna Nunn says, "All that matters is that our school is very diverse… It should be freedom of choice on if we choose to wear the skirts versus the pants…"
While some students prefer the skirt, the change is a step toward ensuring all students feel comfortable in the clothes that they are required to wear to school.
Nunn says there should be "no tolerance for judgment because we are Notre Dame and we are diverse."

About the Contributor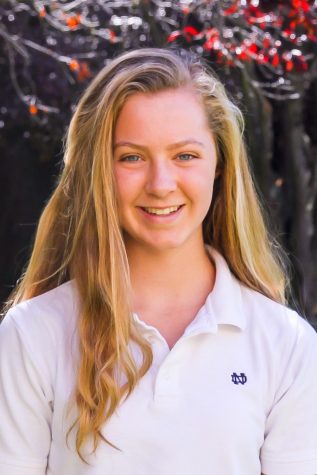 Parker Daley, Editor in Chief
Parker Daley is a senior at Notre Dame Belmont, has served as a Staff Writer and News Editor for The Catalyst, and is currently Editor in Chief. She is...