NDB misses out by not having homecoming
Hang on for a minute...we're trying to find some more stories you might like.
Homecoming has long been considered an iconic American high school event. However, NDB misses out on this tradition. While homecoming events such as spirit week and a dance are traditionally paired with a football game, which NDB obviously would not be able to do, why not plan them around a different sport? Volleyball, which conveniently is a fall sport, is considered one of the biggest spectator sports at NDB. NDB could have a homecoming volleyball game instead, allowing alum an opportunity to come back and visit their alma mater, and follow it up with their fall dance for the current students.
Homecoming can include many different activities depending on a school's unique traditions. While in some ways, Aquacades serves as a homecoming for some NDB alumni who come back to celebrate, there are still more ways that NDB could take advantage of its uniqueness and school spirit to energize and excite members of both the student body and its expansive alum network.
NDB currently organizes Spirit Week around Halloween, where the Dingbat Day rally and a variety of Halloween-focused activities take place as the culmination of the festivities. However, this often leads to confusion with scheduling, as when Halloween falls during the middle of the week, the rest of NDB's spirit week dress-up days are split between two school weeks.
This year, for example, spirit week will start on a Thursday and end on a Wednesday. If NDB were to create a homecoming week and moved their spirit week to line up with those events, then events could be planned to fit evenly across a week and result in a rally and dance on Friday.
While NDB is certainly not lacking in unique traditions and school spirit, having a homecoming could help bring the community together even more and allow and opportunity to alumni to connect with the school community, while providing students with the complete American high school experience.
About the Writer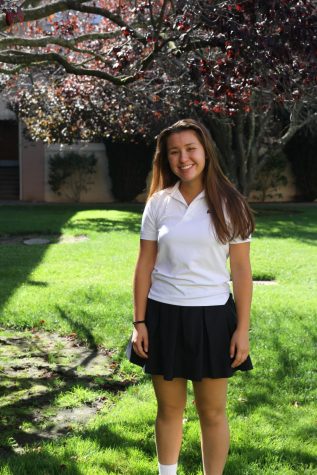 Johana Ligtenberg, Editor in chief
Johana Ligtenberg is a current senior and member of the Titan class of 2019. As the Editor-in-Chief, Johana Ligtenberg oversees all department editors...