Why Orange?
Hang on for a minute...we're trying to find some more stories you might like.
On March 14th, students all over the nation stood in solidarity against gun violence by walking out of their classes at 10 am for 17 minutes of silence in solidarity with the victims of the Parkland shooting. The color orange was worn by many students today as part of the tribute. Today, orange was more than a color. Students wore orange because it is the color to symbolize solidarity with gun violence victims. The Wear Orange campaign began in 2015 to honor the 2013 shooting and death of 15 year old Hadiya Pendleton in Chicago. Her friends and family wore orange in her honor following her death. It has since grown into a color to show solidarity with other victims of gun violence and to raise awareness for the issue, hence why orange was such a significant color today and why we saw it everywhere. When we stood in seventeen minutes of silence wearing orange, it sent a powerful message. Each minute represent one victim of the Stoneman Douglas shooting. This movement was not about party preference, or views on politics. This day was about saving lives and raising awareness, and while advocating for gun safety regulation was part of it, it was a space for students to call for change that reflected their personal views. It was to stand in solidarity with the victims and their families. Yes, we are teenagers, but something needs to happen. Hopefully, raising awareness and wearing the color orange will go beyond thoughts and prayers, and turn good intentions into actions. Thoughts and prayers are not enough–which is why we need to be bold, like orange, to be heard, and to make a difference in our world.
About the Writer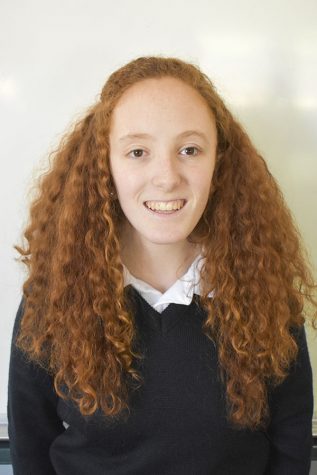 Kaitlin McCarthy, Assistant Arts and Life Editor
Kaitlin is so excited to return to The Catalyst for her sophomore year! She hopes to pursue journalism and writing in college and beyond. In her free time, she participates in her schools musical theatre productions, most recently, Oklahoma! She is also a dancer and plays guitar. Her favorite part about writing for Arts and...