Cheer and pom head to USA Spirit Nationals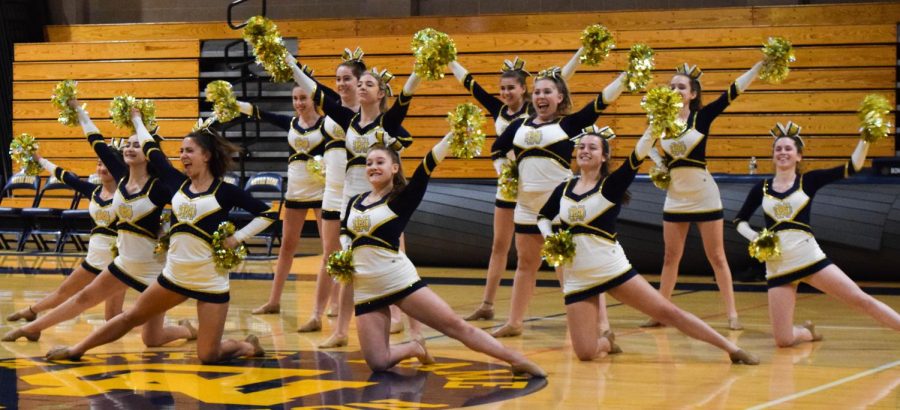 During Intersession, the NDB JV and Varsity Cheer and Varsity Pom teams will travel to Anaheim to compete in the USA Spirit Nationals. The three teams worked hard during the season to prepare for this competition.
Varsity pom team member and sophomore Lilliana LoGuidice says, "We are having at least 4 practices a week… We're hoping to get first place Last year, we got second because we missed half a point, and that was pretty devastating for our team."
Varsity cheer team captain and senior Ruby Lewis says, "We work hard throughout the entire season starting in the summer all the way until February before we leave."
Both girls feel confident in their teams.
Lewis says, "We have been undefeated this season and have a team of really strong, hardworking girls, so we hope to take first. Fingers crossed!"
LoGuidice added that the pom team is "much stronger" this season.
The teams have each earned their place at the competition. Lewis explained, "In order to qualify for nationals, your team needs to get a score of 75 or higher in any competitions throughout the year. If you get a 75 or higher, then you get a 'bid.' We scored between 90-94 throughout the season."
In addition to competing, the girls will be touring Southern California, including Disneyland and Universal Studios, and bonding with their teammates during the trip.
Lewis said, "Nationals is the time when the team is closer than ever, which is the best part of the season. I am looking forward to spending time with my team and bonding, even though it is my last year."
All of their hard work at practices and competitions throughout the year will pay off when the girls have the chance to compete nationally.
"I'm excited to see our outcome, and I know that we will do the best that we possibly can" said LoGuidice.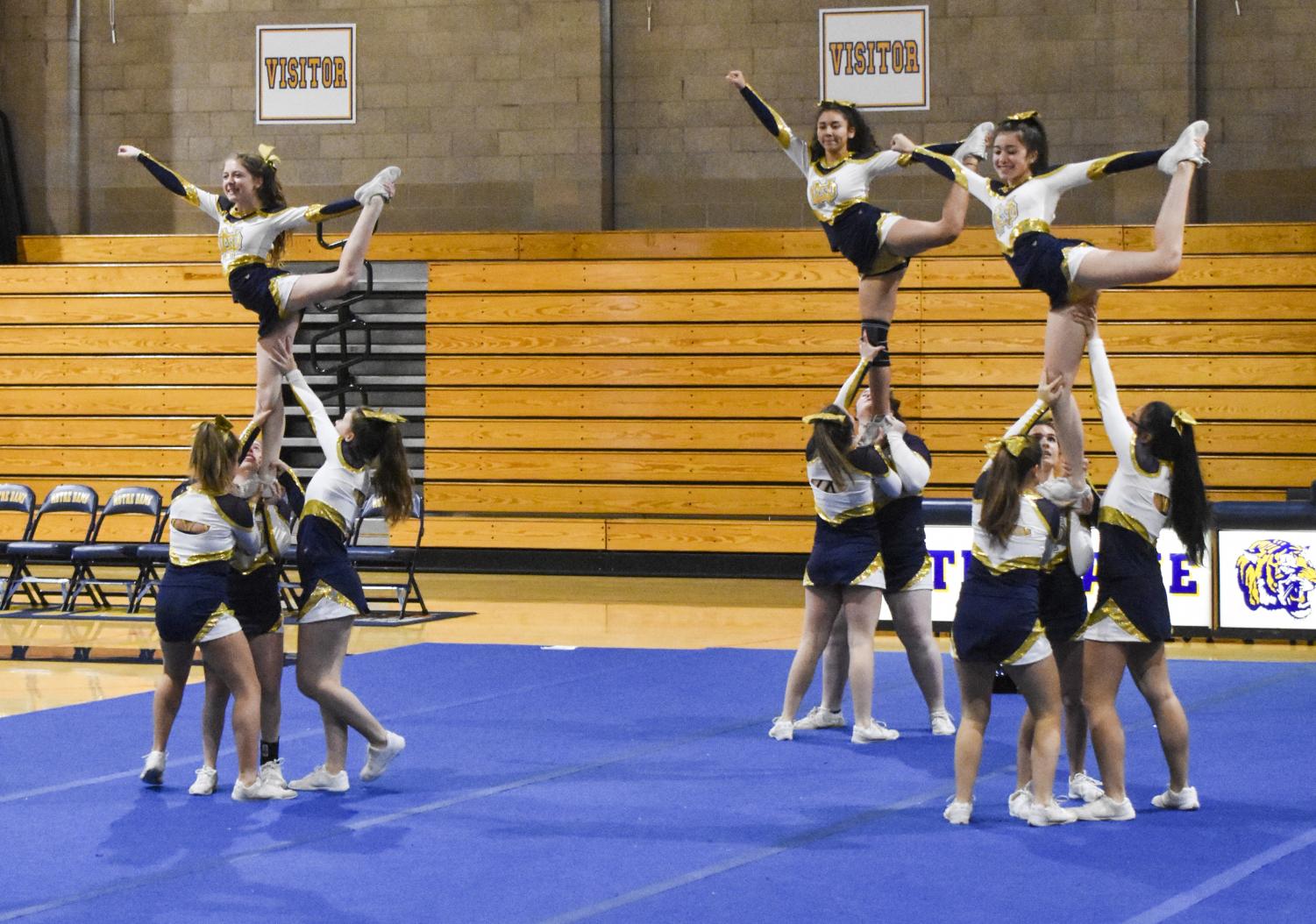 KAYLA STUART / THE CATALYST