"Power to the Polls": The second Women's March
Hang on for a minute...we're trying to find some more stories you might like.
"Show me what democracy looks like!..  This is what democracy looks like!… Love! Not hate! Makes America great!"
These chants and many others resounded through the air in cities across the United States and the world on January 20, 2018.
One year after Trump took office, hundreds of thousands of women and other feminists took to the streets. They protested a variety of issues, including the language Trump has used to speak about women as well as recent events that have surfaced regarding the #MeToo movement.
While the march itself emerged last year as a movement for women's empowerment and rights in the wake of a historical campaign season with Hillary Clinton becoming the first female presidential candidate for a major party, many used the march to protest different social justice and political issues.
The first government shutdown of 2018 was particularly relevant as it was prompted due to budgeting disagreements surrounding immigration. California is considered a "sanctuary state," and San Francisco is one of the many cities within the state that is considered a sanctuary city. Many marchers carried signs demonstrating support for migrants and refugees.
However, the focus of the 2018 Women's March was to advocate for political involvement through voting and encouraging women to run for office with the official theme, "Power to the Polls."
Midterm elections for members of both the House of Representatives and the Senate will be held on November 6.  The possibility of giving Democrats more influence in Congress sparked a necessity for voter involvement.-
Many marchers carried signs reading, "London Breed for Mayor," referencing Ed Lee's vice-mayor who served as the acting mayor for San Francisco from December 12, 2017 to January 23, 2018. She was the first woman of color to serve as the city's mayor before the Board of Supervisors selected Mark Farrell for the interim role instead.
Recent events demonstrate the absolute relevance of the Women's March.
During the 2018 Grammys, there were only two female winners, despite months of discussion advocating for women's rights in Hollywood in light of the #MeToo and #TimesUp movements.
Many criticized this discrepancy, particularly in light of the Grammys seeming effort to support women, through performances such as Kesha's "Praying." She performed the song off of her album "Rainbow," which she wrote following a trial against her producer, Dr. Luke, for sexual assault, harassment, and gender violence.
She was joined on stage by several other prominent female performers and was introduced by Janelle Monáe with reference to #TimesUp. Recording Academy president Neil Portnow responded to the controversy, saying that women need "to step up."
Overall, the 2018 Women's March was an empowering event, where people spoke out against a wide range of issues affecting minorities in different parts of society. In light of several months of conversation regarding sexual harassment and other women's issues, the Women's March demonstrated the strength of democracy and unity across the globe.
About the Writer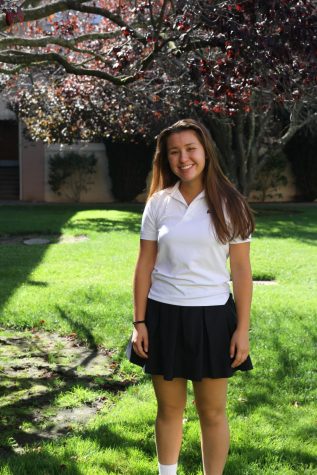 Johana Ligtenberg, Editor in chief
Johana Ligtenberg is a current senior and member of the Titan class of 2019. As the Editor-in-Chief, Johana Ligtenberg oversees all department editors...