One year later
Hang on for a minute...we're trying to find some more stories you might like.
Election Day 2016 and the subsequent Inauguration Day 2017 can be considered fairly dramatic and emotionally tumultuous days for most Americans. Our nation saw the end of the presidency of Barack Obama, and Donald Trump was elected by the Electoral College as the 45th President of the United States.
This followed months of action-packed campaigning for both sides, including the rise and fall of about twenty Republican and Democratic candidates total. In these candidate's journeys were many varying opinions and theories, many of which were manifested in the form of fake news and viral social media posts.
For many Americans and, in particular, those living in blue states, such as California, the final result was a major shock. With the multitude of news sources predicting Hillary Clinton's presidency, it is fair to say that a large amount of Americans considered the Trump presidency a joke right up until they woke up on November 9th and realized what were the results of the previous night.
Indeed, the result has had a significantly dividing and dramatic effect on Americans. Major controversies that have arisen since the election include voter suppression within the United States, the role of Russian meddling in the election itself, the firing of FBI Director James Comey, and the timing of information released about Clinton's emails.
One of the most inflammatory and misunderstood of these, however, has been the seeming discrepancy between the Electoral College vote compared to the popular vote. Trump received seventy-seven more Electoral College votes than Clinton, but she won the popular vote by nearly three million votes. Many have called for the abolition of the Electoral College as a result, deeming it inaccurate and outdated. It functions based on a simplified representation of each state's voters, and each state is assigned a certain amount of electors based on population. Many people do not believe that it accurately balances out equal state representation and say that Americans nowadays have access to ample education and resources to make a decision regarding their vote, so there is no need for it in Presidential elections anymore.
Since his inauguration, President Trump has made several changes, including actions toward tax and healthcare reform and against transgender people serving in the military. He has notably worked to counteract acts implemented by former President Obama. His actions have pushed more Americans into political involvement, and motivated many to vote for change.
This January, one year after Trump's inauguration, the second annual Women's March took place throughout America and even on a global scale. Hundreds of thousands of Americans took to the streets on January 20th to advocate for women's rights and other social justice issues as well as to protest the behavior of President Trump.
Though Americans stand divided in many ways as a result of Trump, we can hopefully continue to move forward as a country toward accepting and respecting others, regardless of our differences, and people can recognize the power they each have towards sparking change in the future.
About the Writer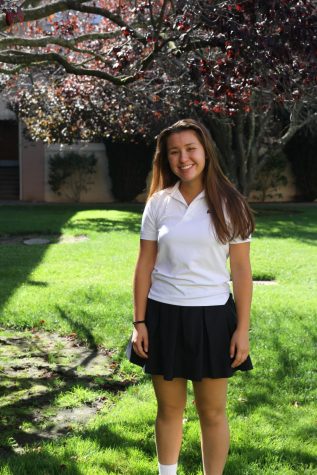 Johana Ligtenberg, Editor in chief
Johana Ligtenberg is a current senior and member of the Titan class of 2019. As the Editor-in-Chief, Johana Ligtenberg oversees all department editors...