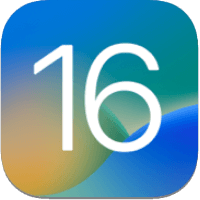 Flickr Creative Commons
In early September, Apple released iOS 16, a new software update for iPhone users, along with new products, including the iPhone 14. The last big update, iOS 15, provided users with many unique features and iOS 16 promised to do the same. But what exactly are these changes iPhone users can now use?
The most noticeable change was a fully customizable lock screen. Apple added new fonts, notification styles, and wallpapers to the phone's lock screen options. Users can create multiple lock screens customized to their preferences and change them anytime.
"I really like the new update, the lock screen looks super clean and refreshed," said freshman Scarlett Gemmer. "The editing and deleting messages is also super cool."
Apple also added a "Live Activities" feature where a user's lock screen keeps up with everything happening in real-time. For example, if a user orders an item from DoorDash or Starbucks, they will receive updates on their order progress. Similar updates can be seen with the current weather or a sports game.
Along with the lock screen, Apple added a new favorite feature. Apple users can now edit, unsend and mark a message as unread. Users can also use SharePlay in iMessage, and sharing documents has been made more seamless.
Apple added new features to Focus mode as well. Lock screens can now correspond with different focuses and align with a user's Do Not Disturb settings. Focus filters only allow users to get the message notifications they desire.
However, some Apple users have negative thoughts on the new update.
"I don't like the new update because the lock screen isn't very useful, and the notifications come up from the bottom," said Chloe Brockman. "I also don't see any noticeable changes to anything else."
Given all these new changes, users can install iOS 16 from their Settings and decide for themselves whether or not the software update is worth the wait.