How does Biden's student debt relief plan impact the Class of 2023?
On August 24, 2022, the Biden administration announced a plan to relieve student debt for thousands of borrowers. Up to $20,000 of loans will be forgiven – meaning students and graduates will no longer have to pay off a given amount based on their post-graduate income.
"It's as simple as every dollar that was going toward paying off student debt is now going to stay with that person," said Government and Economics teacher Jonathan Tomczak. "That means they can spend it on necessities, they can spend it on luxuries, whatever they really want or need to spend that money on other than this."
Americans' collective student loan debt has been steadily increasing, but this decision will completely eliminate up to one-third of federal borrowers' debt, and even more will see partial relief.
Many students, however, are skeptical of the plan's overall effectiveness in relieving debt.
"There's still a bit of confusion, actually, since there's no results technically yet with the student loan cancellation," said NDB alumna and college junior Jade Costello. "There is relief, but I think there's still a sense of uneasiness among my peers.".
It is unclear when debt will actually be relieved, and exactly how much each individual borrower will receive. However, advocates for cancellation such as Costello do acknowledge that the plan is a start.
But what is in this package for future borrowers? While debt forgiveness has been the headline of the package, another key component will reduce student loan debt before it even exists. Under new loan repayment rules, borrowers can now only pay up to 5% of their monthly income back with each payment – down from 10%. In other words, students will be required to pay back a much smaller amount each month, making it much easier to keep up with payments.
As an added bonus, all debt will be forgiven for borrowers who, after 10 years, owe $12,000 or less. So as long as borrowers keep with their now much more manageable payment plans, their debt will disappear after a decade as long as it is no more than $12,000.
The package also opens the door to future debt relief plans, helping the next class of college borrowers, and lays the groundwork to potentially expand the program.
"There needs to be a whole [evaluation of] the cost of college, but I think for the short term that it will help," said Costello.
As the class of 2023 gears up for college, a major factor in many school decisions is cost. But for the seniors, and the classes who will follow them, cost may become much less of an influence, and higher education more accessible.
Leave a Comment
About the Contributor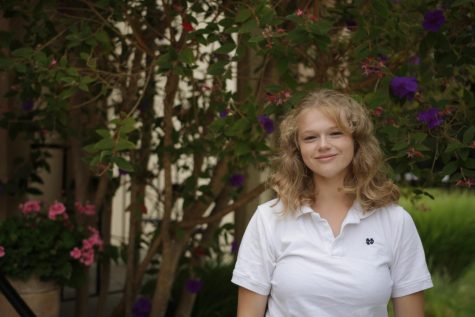 Lauren Fitzgerald, Staff Writer
Lauren is a senior at Notre Dame. In addition to being a staff writer for NDB's award-winning student newspaper, The Catalyst, Lauren is a member of ASB...